From health food (think juice cleanses, acai bowls, salad bars, and poke restaurants) to thriving yoga studios, and even bootcamps and weight training, 2016 saw even more people adopting healthier lifestyles. If you're one of them looking to spice up your routine, or are looking to join the revolution fitter this year, we've got four fitness activities to keep an eye out for.
Hybrid Workouts
There has been an upscale adoption of multiple hybrid exercises, such as Barre (a new workout that uses a combination of postures inspired by ballet and other disciplines like yoga and Pilates. The barre is used as a prop to balance while doing exercises that focus on isometric strength training) and piloxing (boxing and cardio). These hybrid workouts are definitely seeing more growth in 2017, especially by incorporating our minds as well as our bodies.
We've all heard of the benefits of mindfulness, and this year the meditation trend is set to be big news in the fitness industry. Think "mindfulness and HIIT", "Yoga and dance" or "meditation with kickboxing". An exercise for both your mind and body; fitness junkies should definitely look out for this.
Function and form
Functional fitness is a term that has been tossed around in gyms, referring to the notion of strengthening muscles that you use every day to prevent injury, such as when you pick up or reach for your handbag without straining your back. Fitness First has unveiled new machines to help elevate your workout, including the Assault Bike, which keeps up with your pace as your push, pull and pedal – effectively the more resistance you give, the better the workout.
Aqua Fitness
Swimming is an old favourite when it comes to full body workouts. This year, fitness clubs including the Sports Hub Aquatic Centre and Fitness First will be utilising their pools and offering low-impact, high-intensity water-based group High Intensity Interval Training (HIIT) class. Incorporating long distance and sprint swims as well as resistance activities will give you a well-balanced, unusual workout, look forward to water-based activities like Aqua Aerobics, Aqua Tabata and Aqua Zumba this year!
Rock and Water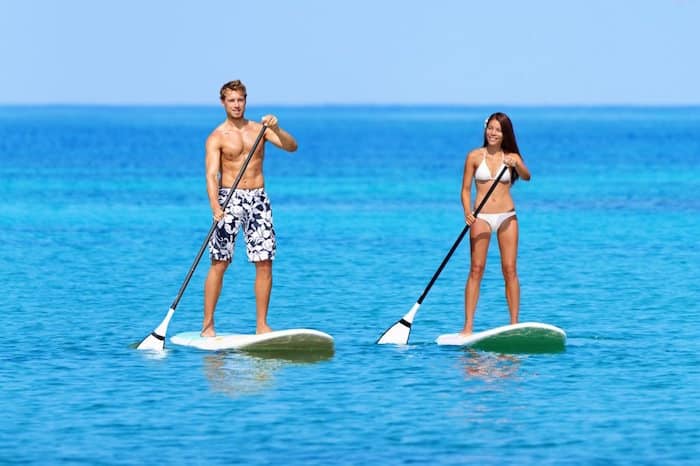 Working out doesn't always have to be a chore (or boring). If you're the sort that needs to have fun while you exercise, some of these sports might suit you more than just putting on your running shoes. Rock climbing gyms are popping up all over the island. Places where you can get your vertical adrenaline rush include Climb Central, Climb Asia, Onsight Climbing, Kinetics Climbing and Climber's Laboratory.
Have a fear of heights? Go for water sports, which makes a good workout for the abdominal and arm muscles. Your options are endless: Stand Up Paddling (SUP), wakeboarding, wakesurfing, windsurfing, kitesurfing etc. A few schools offer multiple activities, such as Edge Wakeboarding, Wakepirates and Stand Up Paddling School .